Who Pays? : Why Body Shops prefer an insurance claim to out-of-pocket customers?
Customers often come to the body shop looking for an estimate, not before the question they ask is "should I report this to insurance?" If reporting your collision to your insurance for coverage is an option, I will 100% of the time recommend that . With pricing in mind, a simple collision can really break the bank regardless of the cars make and model. Our focus is to restore your vehicle to pre accident condition; your insurance can help alleviate some of that financial hardship. But what if you saved the money for a rainy day like this? Is it still necessary to contact insurance? Let's dive in and see what benefits making a claim can have.
Here we will analyze insurance work vs out-of-pocket work and see the differences.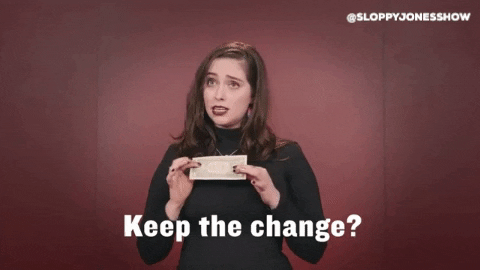 1: Paying out of pocket
For obvious reasons the customer who chooses to pay out-of-pocket is trying to find a good deal. They've gone to two other body shops and are looking for a price match or to beat the price. Or they may want to avoid a higher insurance premium so they want to dodge that by paying for the damage themselves. Either way we are put into a position to be able to write up a sheet in which we know we are going to "miss" some items, or we will have to try and avoid charging these labor hours. I will go over more detail in the insurance section. Otherwise, we do see a share of people say "well it's not that bad, just fix it," and have a notion that the job is only a couple of hundred dollars. Either way we are in business because we love to help people and we can treat every customer as if they are our family and want to bring them the most value possible by choosing our shop. We would only put you back in your car, if we could feel safe with our family in your car. I'm sure I am not the only business owner who feels this but once the price exceeds the customers pre-existing expectations I tend to feel guilt. Like I want to help them out, not charge more. When you pay out of pocket, we would discount the labor rates, we will try to source you aftermarket parts, and charge our paint materials at a lower rate. Evidently, you get a lower out the door cost. But what is the upside to insurance work then?


2: Insurance Work
At the end of the safety is our number one concern, your car is made to crush and crumble and some parts are made to be replaced not repaired. With insurance claims we are able to do a full teardown of not only the damaged areas but beyond to see if anything else may have been affected in your collision. For example, someone hits your fender, some one paying out of pocket sees a light scratch on the door and another light scratch on the headlight, but they say. well I can live with that. In an insurance claim we are able to replace that light, repair that door, and remove them to inspect behind those pieces for further damage. In this same scenario the insurance will pay to aim your headlight for you which may have not previously been done for you. They will also pay for a pre scan and post scan (a scan to check for any error codes in the vehicle) to make sure your vehicle is not giving any error codes. In some cases, they will even pay to remove the wheel , the rocker panel , the fender liner to be absolutely sure the damage finished at your fender. In addition to all that, they will compensate us for material used, sandpaper, paint, car covers, hazardous material waste, flex additive, filters, adhesives. and more. Insurances are obligated to pay us to blend adjacent panels to the replaced/repaired panel so that the paint will be seamless and one color. Depending on your coverage, your rental car can be compensated, roadside assistance, "the tow truck" expenses are covered and you only are responsible for your deductible. In many aspects the insurance is paying 3 times the price you would in an "out-of-pocket" situation, but for good reason.
""An ounce of prevention is worth a pound of cure"" – Benjamin Franklin
3: Make it personal
Wouldn't you rather pay $500 deductible in a $5000 claim, then pay $5000 out of pocket? Maybe even cover your own rental for the week and pay a hefty towing fee if the car was non operable. In my experience, 70% of customers who pay out of pocket, see it as a pointless expenses (all the tasks mentioned above) and ask me to delete those lines from the estimate. They are driven solely by the cost of the work and not the care and safety we are trying to provide to them. When the option comes between "dealer" OEM parts and "cheaper" aftermarket parts, almost always does the customer choose the aftermarket option. Aftermarket parts by the way give us way more issues with fitment and are just not recommended. Your body shop and your insurance are both doing all that they can to complete a safe repair in which your car will be just as strong and sturdy as the first time your were involved in a collision. Don't get me wrong the body shop vs insurance battle of sourcing parts and what is covered will forever continue, but a good body shop will fight for you and process supplements as needed to ensure your safety.
Our Shop Rates at the time of this post May 2022:
Body and Paint: $68/Hr
Frame: $85/Hr
Mechanical: $135/Hr
Paint Material: $48/HR
Not to scare you but imagine how fast that adds up if you are involved in a job with suspension damage, frame damage or multiple parts to paint. Not to mention, bumpers now adays are being made with mare parts, such as valance panels, grills, covers and the plastic itself can ,on average, cost upwards of $500. I should add paying a little more to have a lower deductible can be to your advantage, especially if you a customer of our shop. My customers know. ;)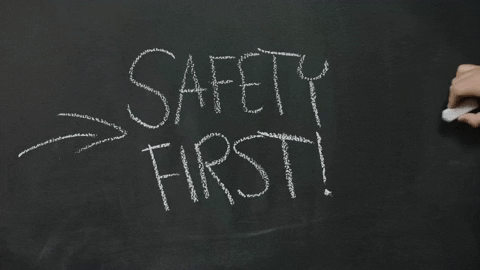 Safety is why we care; Piece of mind is why you should.
For your safety, and peace of mind, avoid being overcharged or having corners cut and put your collision thru insurance. You'll save yourself the money and your premium may even stay at it's current price. It's more important to a body shop they can feel comfortable doing a complete repair with safety in mind and they know they will be compensated for every hour of labor. You'll save yourself from being overcharged by those other shops who assume you don't know how to read an estimate and charge you to remove items that are unnecessary, or replace items that aren't broken. Insurances police that kind of stuff. We are in business as body shops to help our customers with a safe reliable repair, in turn we are paid for that. We are NOT in business to rip people off, and not to cut corners when it comes to your safety. (Speaking only on behalf of our shop)
Please feel free to get a virtual estimate here: https://bodyshop.systems/quoteoptions.php?BodyShopID=1071&LocationID=1678
Follow us on Instagram :
https://www.instagram.com/armarbodyshop/
Leave us a Google review :
https://g.page/r/CTYZ5qXfClNTEB0/review